Hey
gamerd!

This is Stan for you!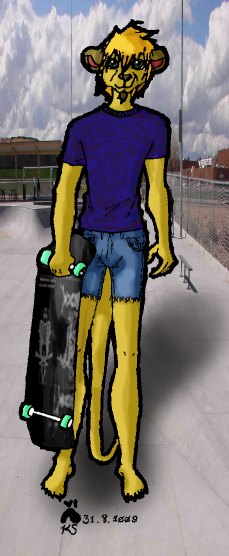 Apologies for the wonky lines and colouring. I'm still figuring out how I used to ink and colour (first night with PSP9 again), without the tablet that I had years ago. One of my main reasons for joining the ArtXChange, actually.

Anyway, it was lovely working with your character! Hope you like it!